Fiberon® Discovery Deck Design Tools take the guesswork out of planning your outdoor living space project and provide you with the resources you need to navigate your deck design journey – from start to finish.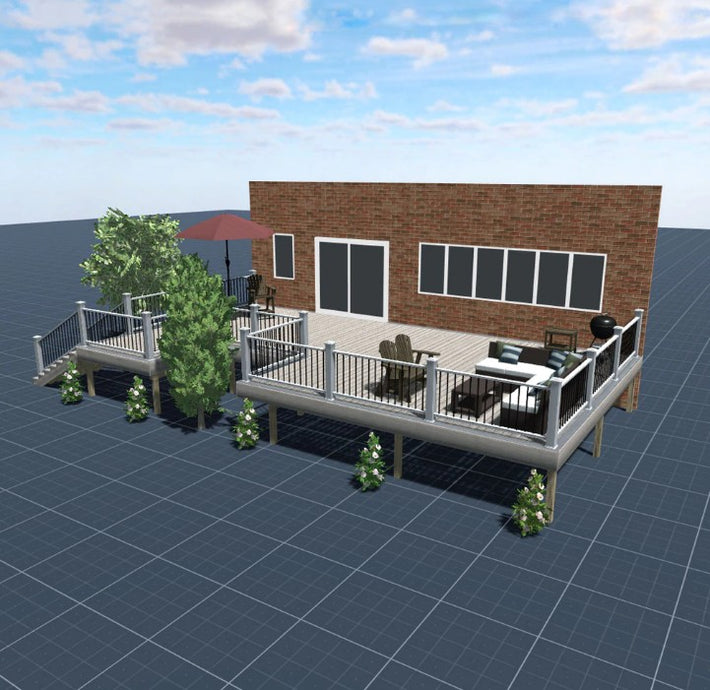 Discovery Deck Designer
Use our free 3D designer to create a deck from scratch or choose from our pre-set deck shapes. Then, customize it to fit your home's style.
Choose from our entire line of decking and railing products to customize your design
Add Fiberon Lighting and Fiberon Furniture by Breezesta.
Change the environment and add landscaping to create the full experience of an outdoor living space.
Bill of Material (BoM) for quick viewing of an estimation of materials needed.
Available on desktop and for Apple mobile devices through the App Store.
Discovery AR Product Visualizer
Reimagine the surface of your existing deck, exterior walls and other surfaces using augmented reality.
Change board orientation to match existing surfaces and explore different color options to create the perfect look.
Browse our virtual showroom on your device, easily scroll through our complete product suite and order samples to find exactly what you need for your project.
Available through the Apple App Store and Google Play Store.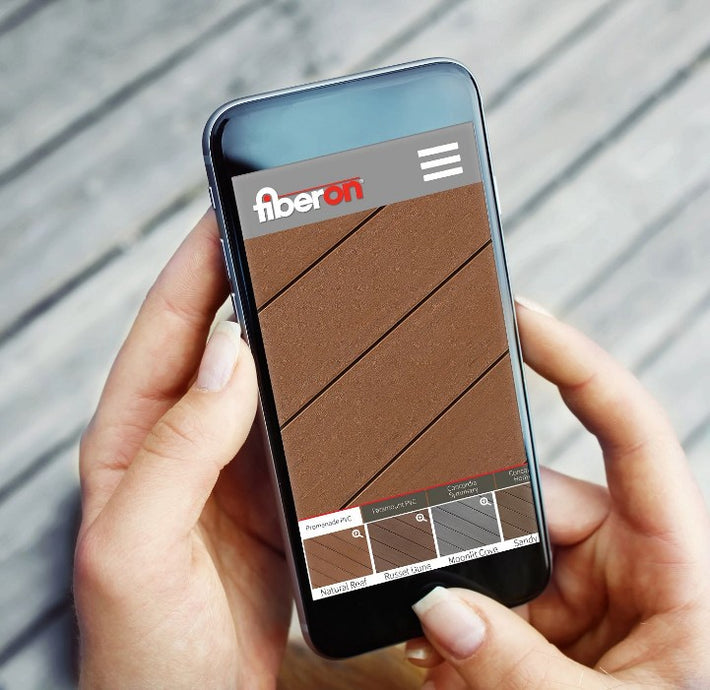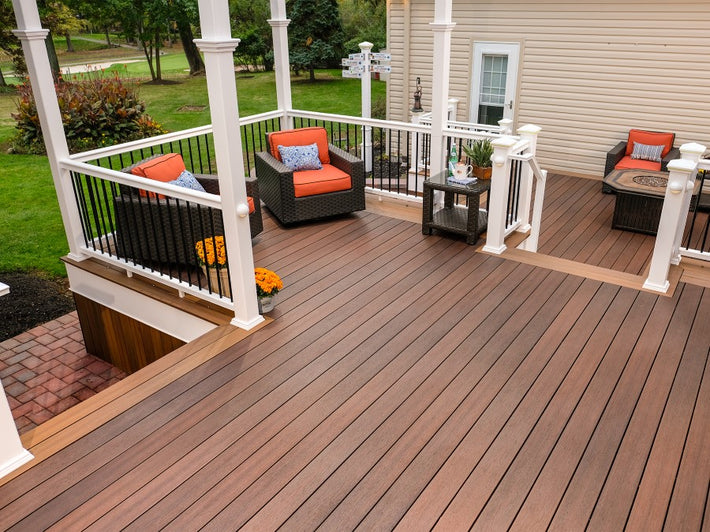 Product Visualizer
Looking for something quick? Use this interactive gallery to see your favorite Fiberon PVC and composite decking and railing products in a real outdoor setting.
Cost Calculator
Looking for a ballpark estimate for your composite decking or railing project? Start here with our cost calculator.
Browse Decking By Color
Make a statement. Each Fiberon® decking collection comes in a variety of nature-inspired, on-trend colors featuring realistic grain patterns.