Flat Cap Downward Light
<% selected_variant.sku %>
Flat Cap Downward Light
<% selected_variant.sku %>
<% ( (selected_variant.price) ? selected_variant.price : last_price) | currency %> <% selected_variant.compare_at_price | currency %>
Create a complete backyard experience with Fiberon lighting.
Warm-toned LED lights provide ambience and increase the safety of your outdoor living space by illuminating your deck, railing and stairs. Fiberon lighting is easy to install, allowing you to spend less time setting up and more time enjoying time outside with your family.
Available in two sizes: 4" x 4" and 5" x 5"
Compatible with CountrySide and Brio railing.
Use with our Smart Home Adapter, allowing you to manage your lighting using your smartphone, Amazon Alexa or Google Home device, from the comfort of your favorite deck chair.
Wiring available in a variety of lengths that can attach a male plug to a light, splitter or harness. With our simple plug-in system, no wires need to be cut, stripped or spliced.
Fiberon 50 Watt Smart Power Supply required (sold separately).
Color (<% option1 %>)
Size
Bring your deck design to life
---
Fiberon® Discovery Deck Design Tools take the guesswork out of planning your outdoor living space project and provide you with the resources you need to navigate your deck design journey – from start to finish.
Design Now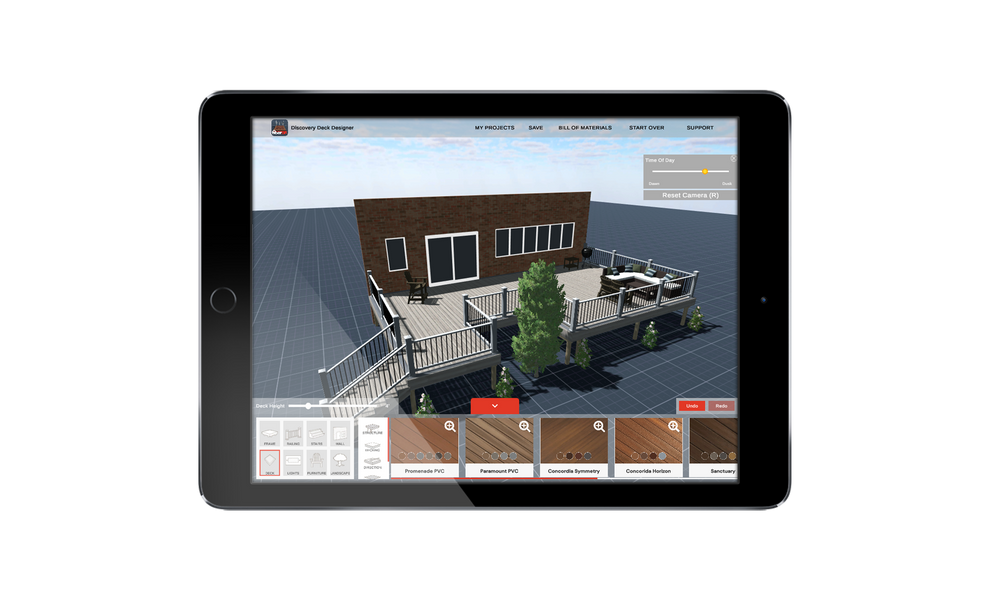 Warranty Information
Fiberon lighting is warranted within five (5) years from the date of purchase, this product fails due to a defect in material or workmanship, Fiberon will repair or replace it, at its sole option, free of charge. The warranty does not apply to: (a) damage caused by accident, abuse in handling, or dropping; (b) acts of God; (c) units which have been subject to unauthorized repair, opened, taken apart or otherwise modified; (d) units not used in accordance with directions; (e) damages exceeding the cost of the product; (f) sealed lamps and/or bulbs, LEDs and batteries; (g) the finish on any portion of the product, such as surface scratches and/or weathering, as this is considered normal wear and tear.