Local Roots, Global Reach.
Since 1997, Fiberon has been manufacturing and selling high-quality composite decking and railing products designed to make outdoor living easy. Our production facilities are proudly located in our home state of North Carolina and in Idaho. Today, Fiberon products are sold throughout North America, and to more than 40 countries in Europe, Asia, Africa, Oceania, and Central and South America.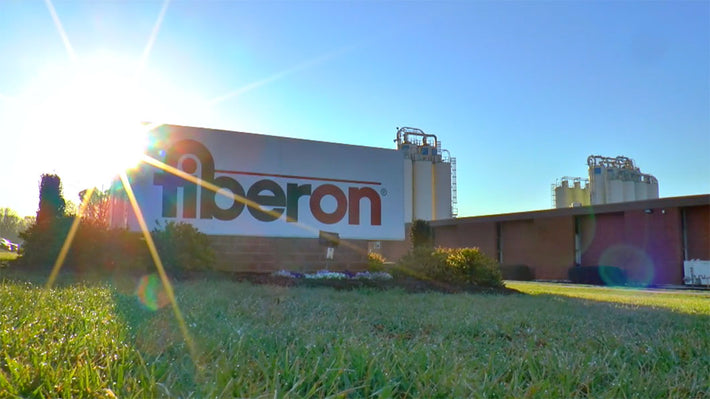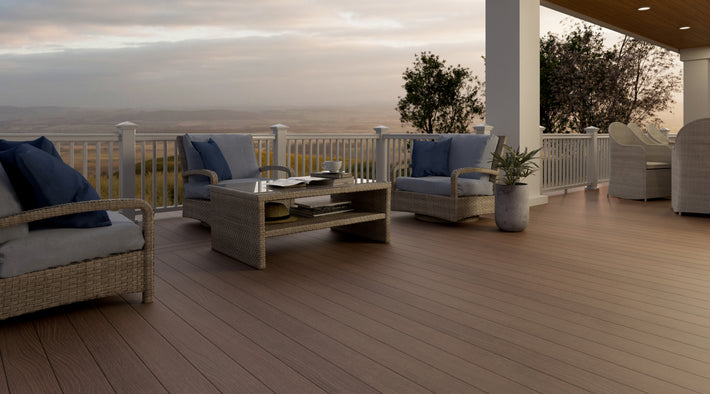 We stand by what we sell
Fiberon introduced the industry's first 25-year stain and fade warranty. We continue to offer industry-leading warranties, so you can buy with confidence. You can build with confidence as well, because decks installed by recognized Fiberon Partner Premier or Select contractors are also backed by a labor warranty. And if you ever need help, you can reach our friendly Technical Support team, Monday through Friday, 8 am - 5 pm, EST, at (800) 573-8841.
Protecting the environment (and your family)
Fiberon products are made from recycled materials. That means we divert more than 70,000 tons of wood and plastics from landfills and incinerators each year. Our products are free of harmful chemicals, produced using sustainable processes, and contribute toward points in LEED and other green building rating systems. Plus, we use a closed-loop water cooling system for zero water discharge and we recover 98.5% of the waste materials we generate. These practices were recognized by Green Builder magazine, who named Fiberon a "2015 Eco-leader". We transport U.S. goods via rail cars from two manufacturing plants: one on the east coast; the other, on the west. This practice enhances efficiency while reducing our greenhouse gas emissions.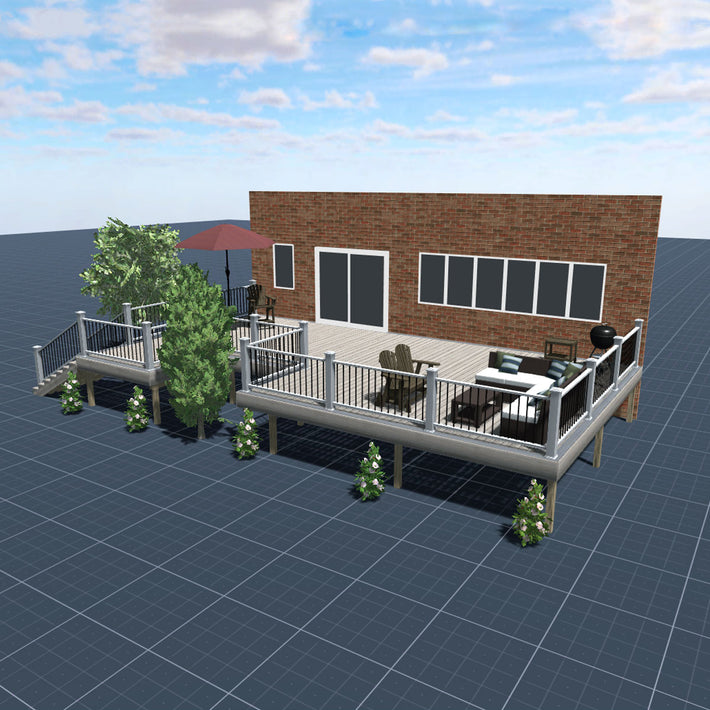 Picture this: our suite of design tools
Fiberon's online tools can help you create the ultimate outdoor living area. Preview styles and colors with our Product Visualizer; find inspiration in our photo galleries; and use our Deck Design Tool to configure your space from deck boards to deck chairs.
Helpful, credible experts
For over two decades, Fiberon has been working with families like yours to create beautiful, easy-to-own outdoor spaces. Whether it is understanding the value of composites versus wood, evaluating board options, or providing a step-by-step guide to selecting the right contractor, you can count on Fiberon for helpful, credible advice. Go on, start your project!