CitySide Post Hardware
<% selected_variant.sku %>
CitySide Post Hardware
<% selected_variant.sku %>
<% ( (selected_variant.price) ? selected_variant.price : last_price) | currency %> <% selected_variant.compare_at_price | currency %>
The sleek, minimalist design of CitySide railing maximizes the view beyond your deck or porch.
The durable, long-lasting aluminum construction minimizes maintenance time and expense. Engineered with a pre-punched bottom rail for ease of install, this lightweight railing solution delivers on reliability, beauty and performance.
Instead of sourcing your own hardware, save time and energy by using The CitySide Post Mounting Hardware Kit. This kit contains all you need to quickly, easily, and safely mount one CitySide Aluminum Railing Post to most any traditional decking surface, including concrete.
Each CitySide Post Mounting Hardware Kit provides enough hardware to install one post and includes the following hardware: (4) 5/16-in –18x 6in Bolts Grade 5, (4) 5/16-in –18 x 6in Hex Nuts Grade 5, (4) ¼-in x 3-in Powers Wedge Bolts, (4) 5/16-in –Flat Washers, Small Series N, (8) 5/16-in –Fender Washers Large .06-in Thick Stainless Steel
Why are Post Mounting Hardware Kits sold separately instead of being included with each post? Good Question. Primarily it has to do with the custom nature of the Deck Railing Kit. It was something looked at closely, but ultimately it was decided that separate was better.
Empower yourself with the knowledge that you can successfully create and install a custom deck railing project like the professionals. When your buddies ask, "Who did your deck railing install?", you can proudly say "I did it myself".
Make sure to check out our full array of customizable products like Posts, Brackets, and Hardware Kits to complete your projects.
Bring your deck design to life
---
Fiberon® Discovery Deck Design Tools take the guesswork out of planning your outdoor living space project and provide you with the resources you need to navigate your deck design journey – from start to finish.
Design Now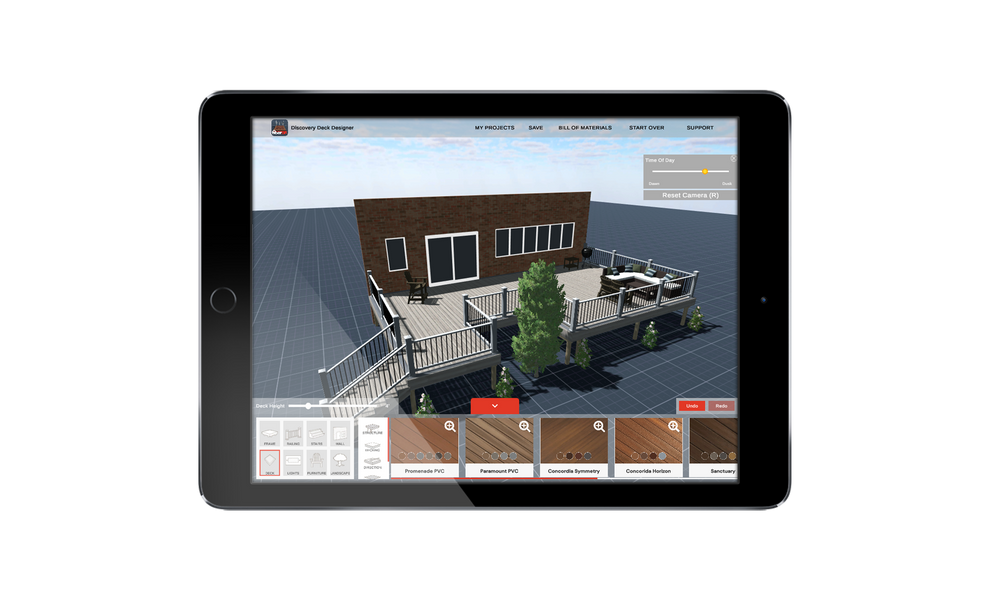 Warranty Information
Fiberon CitySide Railing is backed by a 25-year limited, performance warranty