CitySide Stair Post
<% selected_variant.sku %>
CitySide Stair Post
<% selected_variant.sku %>
<% ( (selected_variant.price) ? selected_variant.price : last_price) | currency %> <% selected_variant.compare_at_price | currency %>
The sleek, minimalist design of CitySide railing maximizes the view beyond your deck or porch.
The durable, long-lasting aluminum construction minimizes maintenance time and expense. Engineered with a pre-punched bottom rail for ease of install, this lightweight railing solution delivers on reliability, beauty and performance.
The CitySide Stair Post was designed to work flawlessly in your CitySide Deck Railing Project when railing is required for a stairway. This post functions specifically as the BOTTOM post in your project.
Empower yourself with the knowledge that you can successfully create and install a custom deck railing project like the professionals. When your buddies ask, "Who did your deck railing install?", you can proudly say "I did it myself"
Make sure to check out our fully array of customizable products like other Posts, Brackets, and Hardware Kits to complete your projects
25 Year Finish Warranty. Industrial Grade Powder Coat Finish. All Aluminum Construction. Non-Corrosive & Rot Free. Resists Moisture and Insects.
Height
Bring your deck design to life
---
Fiberon® Discovery Deck Design Tools take the guesswork out of planning your outdoor living space project and provide you with the resources you need to navigate your deck design journey – from start to finish.
Design Now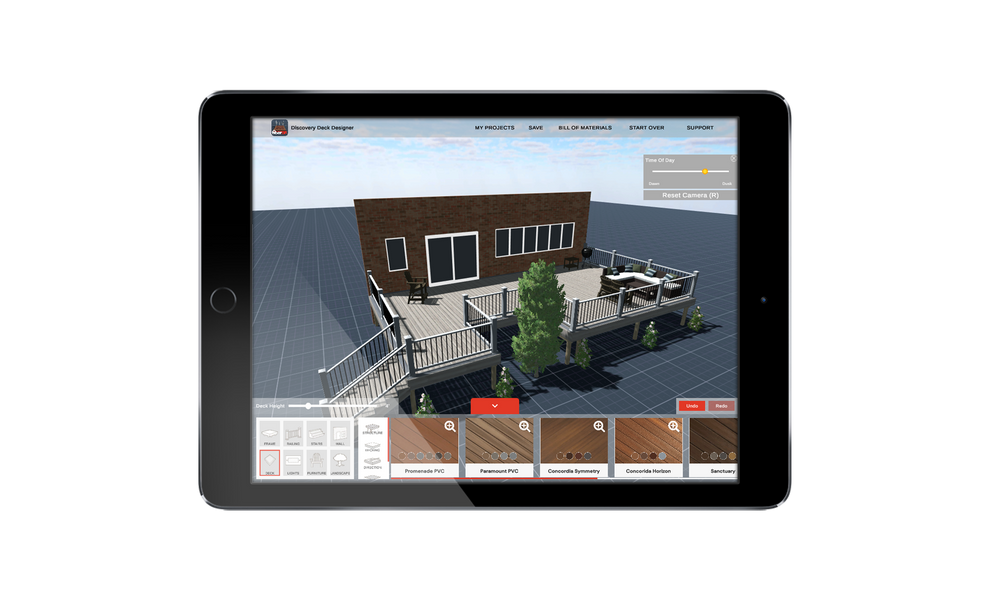 Technical Specifications
Post
Posts with attached welded brackets

Line - 38-in. and 44-in. heights
End - 38-in. and 44-in. heights
Corner - 38-in. and 44-in. heights
Post without brackets
Stair- 38-in. and 44-in. heights
Stair/Multi-Angle Bracket sold separately
A valuable add-on to increase safety and mobility and ensure compliance with the Americans with Disabilities Act (ADA).
Warranty Information
Fiberon CitySide Railing is backed by a 25-year limited, performance warranty