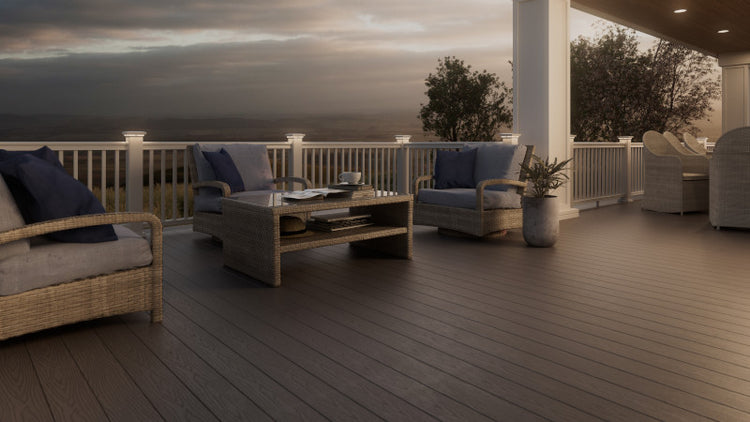 Most of the time, people don't think about how they will light their deck. Sure, your standard porch light will light your deck. Without using a harsh floodlight, however, it's likely that portions of your deck are in shadows. Here are three reasons you should consider built-in lighting for your deck.
Safety First
As the days grow longer so do your deck parties. But twilight shifts to night pretty quickly and the edges of your deck can be hard to see, which can be dangerous even if your deck sits on the ground. Recessed deck accent lighting can be used to define the edges of your deck, helping to ensure that nobody accidentally walks over the edge because they don't know where it is.
Another potential danger in the dark is your stairs. Riser lighting is available to illuminate each step, for added safety and awareness.
Smart Lighting
Nothing beats spending a date night out on the deck, but the harsh light from a porch light can really ruin a romantic dinner. Fiberon lighting, featuring smart technology, enables you to create the complete backyard experience – one that you can enjoy well past sundown. Whether you are entertaining friends or enjoying some downtime, our warm-toned LED lights provide a welcoming ambience and increase the safety of your deck and stairs. Our smart home adapter* allows you to manage your lighting using your smartphone, Amazon Alexa or Google Home device, from the comfort of your favorite deck chair. 
A New Level of Sophistication
The difference between an average deck and an outdoor living space is all in the details.  Built-in deck lighting brings a design together and adds a level of sophistication that a standard back porch light cannot. Lighting in your railing posts, stair risers and recessed into the deck elevate a deck from average to exceptional.